A Guide to Hospital Packing for Seniors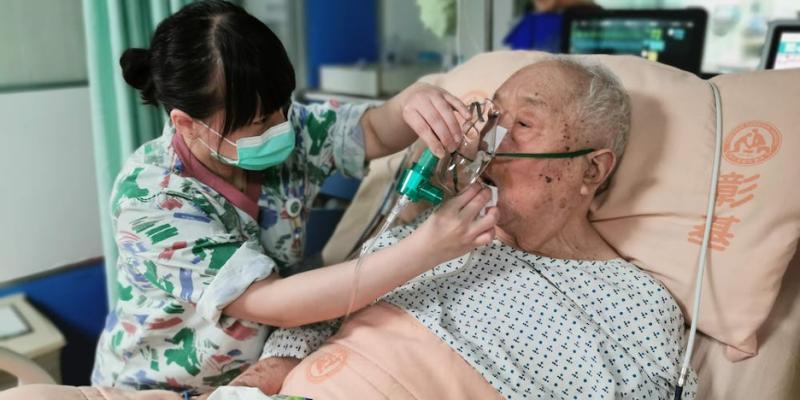 mage by Jeff Yen on Pexels
At some point, elderly loved ones will require more frequent hospital visits to care for their health. Some trips might be quick, such as routine checkups or singular lab tests.
However, older adults are more susceptible to conditions requiring longer hospital stays. From January to August of this year, 62.9 percent of all COVID-19 hospitalizations in the United States comprised adults aged 65 and older.
If you're caring for an elderly loved one who is staying in the hospital for a while, proper packing is a must. Here's a quick guide to hospital packing for seniors.
Hospital Packing Checklist for Seniors
If you're a senior going to a hospital or caring for an elderly adult, efficient packing can help make the stay more comfortable. Hospitals are often busy and filled with people. Having everything you or the patient needs can make the visit or stay more stress-free.
The checklist below can help guide you through the packing process and ensure you include all essential items.
Essential documents and paperwork
Hospital visits, especially longer ones, can require you to produce documentation regarding the patient's medical history, insurance information, etc. Packing them in advance can save you valuable trips trying to retrieve them.
You can also benefit from creating a personal information sheet of the patient to save you and the healthcare providers time when filing hospital paperwork. Here are some data you should include in the sheet.
Full legal name
List of existing conditions or chronic illnesses
Current medications
Regular healthcare providers with their names and contact information
Allergies
Dietary considerations
Communication issues or needs (e.g., speech or hearing problems, confusion, preferred languages)
Primary caretaker's name and contact information
Some other documents you may need to include are the following:
Health insurance information
Identification cards or documents
List of emergency contacts
Directives (e.g., a living will or healthcare power of attorney)
Medications
Some seniors have a rotation of maintenance medications to relieve or treat their current or chronic conditions. Pack these meds, and make sure you have an adequate supply for your stay.
You can also bring over-the-counter medications like pain relievers, antacids, or other non-prescription meds for sudden aches or symptoms.
Toiletries and personal care items
Toiletries and other items for personal care are essential, especially if you need to stay in the hospital for a day or more. Here is a list of things you might want to pack in your hospital go bag:
Toothbrush, toothpaste, and mouthwash
Shampoo and conditioner
Soap
Hairbrush or comb
Prescription eyewear or hearing aids
Dentures or retainers
Comfortable clothing
Comfort is a priority when staying in the hospital. The patient might undergo numerous tests or checkups, so it's crucial to pack non-restrictive clothing for easier checks and personal comfort.
Loose-fitting clothing like pajamas, sweatpants, and loose shirts can make patients more comfortable during their stay. These clothing items are also easy to put on and take off, especially if they need to undergo specific medical procedures.
Packing comfy slippers, shoes, and socks is also important to keep your loved one's feet clean and warm.
Entertainment
Extended stays in hospital rooms can get monotonous. For longer days without much to do, some sources of entertainment could help pass the time and keep the mind active.
Here are some simple items that can help keep you and the patient occupied during a hospital stay:
Books and magazines
Puzzle books or games
Headphones and music players
Personal electronics like phones, tablets, and laptops
Other Things To Remember
Image by National Cancer Institute on Unsplash
When an older loved one is admitted to the hospital, it can be a challenging and emotional time for them and their family. Knowing how to navigate the situation can make the experience more manageable.
Aside from packing the essentials, here are some tips to help ensure you are providing the best care possible during your stay with them:
Communicate with the medical team
Communication with the medical team caring for your loved one helps you stay in the loop with their condition and possible needs.
Reach out to the medical team responsible for your loved one's care. Ensure you have contact information for key healthcare professionals, including doctors and nurses.
Ask as many questions as you need. Seek clarity on the diagnosis, treatment plan, and expected duration of the hospital stay. Don't hesitate to ask about potential complications or side effects of medications.
Identify immediate needs
Some hospital visits can be abrupt, leaving you with little time to pack accordingly. After bringing your loved one to the hospital, pack the essentials with our checklist above as a guide.
Stay present and communicate with the healthcare providers about other items needed during the stay. You can also ask the patient about the responsibilities they might have left at home.
These tasks might involve caring for a child or a pet, paying bills, calling in sick to work or certain appointments, etc. Contact other family members or friends to help you out.
Provide companionship
Caring for an elderly loved one involves more than providing for their immediate needs. It also requires companionship and emotional support.
Staying in the hospital can be scary, so be there for them emotionally. Offer a reassuring presence, listen to their concerns, and provide encouragement.
Another way to provide emotional support is to ensure the medical team hears their voice. Respectfully advocate for their comfort, preferences, and any concerns they may have.
Care for yourself
While your loved one is the main priority during their hospital stay, it's also essential to think of yourself and your needs. Caring for yourself gives you the strength and emotional bandwidth to handle the situation in the best way possible.
Stay informed about your loved one's condition, but also be mindful of your own mental and emotional health. Set realistic expectations and acknowledge that you may not have all the answers.
Hospital stays can be emotionally draining. Take breaks in between so you can better support your loved one. During these breaks, contact other friends or family members to help you with the other responsibilities.
Supporting an older loved one during a hospital stay involves several aspects, such as packing hospital essentials and providing support in every way possible. Ensuring they have everything they need makes for a more comfortable hospital stay and can be a great help during a challenging time.
References:
---
More to Read: