The Direct Primary Care Revolution: Why This Model is Changing Healthcare
Direct primary care (DPC), a sort of primary care billing and payment arrangement made between patients and medical professionals without submitting claims to insurance carriers, is practiced in the United States. It is an all-encompassing word that includes several methods of delivering healthcare that involve a direct financial connection between individuals and healthcare professionals.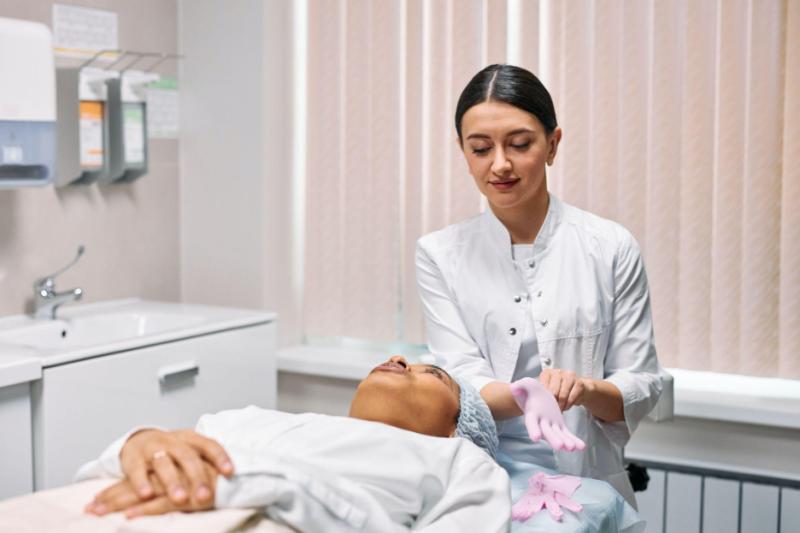 Direct primary care (DPC) is a business concept that enables primary care doctors to provide their services to patients directly for a monthly or annual charge without the involvement of an insurance company. Without having to pay any additional expenses at the time of treatment, the patient can access a range of primary care services, including consultations, exams, care coordination, and some lab services, by paying a membership fee.
The practice known as "direct primary care" (or DPC) is one choice that is gaining favor. DPC practices often operate on a subscription model, in contrast to the conventional primary care paradigm. To be on the doctor's panel, the patient must pay a monthly fee. In exchange, the price pays for in-person (or online) patient consultations as well as frequently other clinical and laboratory services. Numerous DPC clinics such as Craft Concierge further provide flexible appointment options and after-hours text and/or video access to the medical personnel.
The American Academy of Family Physicians claims that DPC benefits patients by offering significant savings and more access to and time with doctors. Family doctors may treat patients holistically thanks to DPC, which also lowers the costs and counterproductive incentives of fee-for-service third-party payer billing.
Patients often prefer a lengthy 45–60 minute conversation with a doctor rather than a fast 10-15 minute session so the doctor can go further into the patient's issues and concerns. Insurance is often not accepted by DPC practices. To cover emergencies and less frequently utilized specialized services that are not offered by the DPC practice, the majority of DPC practices nevertheless advise patients to combine their subscriptions with a high-deductible "wraparound" insurance policy.
It is explained to her patients in the following way by Denver-based DPC specialist Dr. Brieanna Seefeldt: "With the direct primary care approach, your insurance is used for what it is designed to cover: catastrophic health events, hospitalizations, specialist treatment, imaging, and surgery. You can still use your insurance to pay for prescription drugs and lab tests. However, we are passing on discounts we've found for prescription medications, lab work, imaging, and supplements to you. We're here to help you manage the healthcare system so you can get the most out of your time and money.
Instead of trying to cram too many appointments into a busy day, doctors who have adopted the DPC model value the opportunity to spend more time with patients and address their underlying needs. Additionally, DPC doctors experience fewer administrative problems because they don't have to deal with the majority of insurance issues. This frees them up to spend more time doing what they went to medical school for practicing medicine.
DPC opponents point out that DPC doctors often see fewer patients than more conventional primary care doctors (and the associated "concierge medicine" movement).
The growing lack of primary care doctors (as well as many other specialists) is a serious issue, but DPC doctors did not cause it. Traditional primary care doctors also "experience more burnout and anxiety than other healthcare professionals" as a result of their discontent with the existing environment of medicine, which includes "compliance with numerous regulatory and payer requirements." If transitioning to a DPC model improves professional happiness, this can lessen burnout and retain them in the pool of practicing doctors.
There will be a greater need for primary care physicians as more patients enroll in DPC practices. The fixed number of Medicare-funded "residency" training programs in various specialties (family practice, surgery, etc.) is currently the bottleneck in the production of new physicians. By choosing DPC practices, patients are letting regulators and lawmakers know that additional funding is needed for primary care residency programs.
Changing the Way We Think About Healthcare Through Direct Primary Care
In the past, the patient and the sole independent physician were responsible for providing primary medical treatment. But in the early 20th century, Theodore Roosevelt's presidential platform included the development of the idea of health insurance. Primary care doctors are now required to obtain prior authorization, bill insurance companies, and wait for reimbursements as part of their regular practice management.
A relatively new idea called direct primary care (DPC) takes independent physicians back to the time when they dealt directly with patients for both payment and services. The DPC model mostly eschews insurance companies and is based on patient membership fees that cover the majority of fundamental treatments.
The distinctive DPC model is revolutionizing how independent physicians and their patients approach healthcare by eliminating the insurance companies as a middleman and returning to the principles of the doctor-patient connection. In a DPC practice, complicated fees and reimbursements don't exist. Instead, the patient gives the doctor's office a regular monthly charge.
---
More to Read: